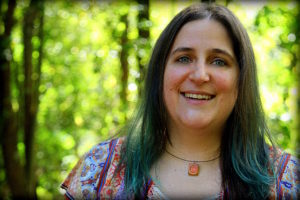 Rev. Rachel is a lifetime Unity student. She grew up attending Unity of Bremerton Washington, lived in Chicago where she attended Unity of Lincoln Park, then moved to Missouri to work for Unity Worldwide Ministries. She has spent her adult life creating, and helping others create, opportunities for young adults to become more engaged in Unity. She has also worked with teens and preteens at the local, regional, and international levels.
She created and facilitated weekly alternative services at Unity of Independence for two years and co-founded Unity Village's weekly alternative service, Sacred Circle in 2008.
Rev. Rachel presented a paper at Unity Institute and Seminary's annual Lyceum on what we can learn from Mega-Churches, and has presented several times at Unity's annual convention on the topic of multi-generational ministry. She has written for Daily Word and maintains a personal blog.
Rev.Rachel was Licensed and Ordained in 2013, holds a Masters in Divinity from Unity Institute and Seminary, and a Bachelor of Arts in technical theatre with a minor in music from Central Washington University. In her free time, she likes to play board games with her husband and sister, visit museums, ride her bike, play ukulele, read mystery novels, and enjoy nature. She is thrilled to be back where there are mountains and salt water, Alaska feels like home!